Decreased Property Values: After drilling, nearby homes & property values plummet. On average homes within a few miles of gas drilling can lose significant value. Could you sell your house?

If a landowner agrees to lease his/her mineral rights to one of the companies running around the county presently, wont that affect the value of the property? That is to say that if a property is being sold - and the seller is retaining the lease, the remaining value of the real estate should be diminished. Put another way, because a seller is selling less than the entire bundle of rights, which comprise ownership of real property, the value is reduced (text continues below.)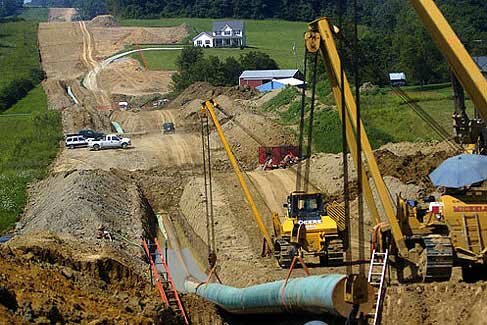 In terms of marketability, is a buyer willing to purchase a larger parcel (say 50 acres), if there is even a possibility of drilling on the property, especially if the lease is NOT included in the sale? At least at present, this is another uncertainty a typical buyer could be faced in these uncertain economic times.

The possibility of building a (or even buying an existing) home where a gas well could be drilled and operate fairly near that home; thus creating a commercial operation, certainly looms large these days. To make matters more interesting, if the lease were NOT included with the sale, the buyer would have this encumbrance on his property with NO benefit to him.
Another question. If a parcel is mortgaged and a lease is signed, COULD that trigger the Due on Sale clause written into all mortgages? Or, could/should the bank ask for a significant portion of the Lease payment to be applied to the mortgage? As we think a little deeper, maybe a lease could actually hinder the mortgage process.

Your Property & Rights Taken by Forced Pooling,
Eminent Domain & Elmination of Local Zoning
Once a well is drilled and capable of production, how do they get the gas to a transmission line. Of course, by pipeline. The potential problem here is that if other landowners dont want a pipeline across their property how will this be resolved?

Gas pipeline companies have applied for Utility Status in PA to use your property to run vast pipeline networks with heavy equipment against your wishes. Drillers want Forced Pooling laws also enacted in order to force take your Mineral Rights.
Drillers care only about their gas profits, not your rights or safety.



Federal-State Source Documents









Gas Drilling
Awareness Coalition
General Meeting
Tuesday September 20th
at 7 pm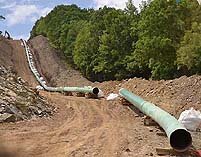 Topic: the Atlantic Sunrise & PennEast Pipelines threatening EMINENT DOMAIN.
Dallas American Legion
730 Memorial Hwy
Dallas, PA 18612
------------------------------------------------